Right now, we are familiar with two operating system Android and iOS for smartphones. But Jio phone as a feature 4g phones comes with KaiOS, which is launch to provide 4g experience in such a cheap cost. From the first day, Jio is trying to launch more features similar to a smartphone. Google has been a long time partner with this platform to improve its services and already invested $22 million in this platform.
Jio phone already supports googles most used services such as YouTube, Google Assistant, and Google Maps. Now, its time bring up Google Lens support for this 4g feature phone OS.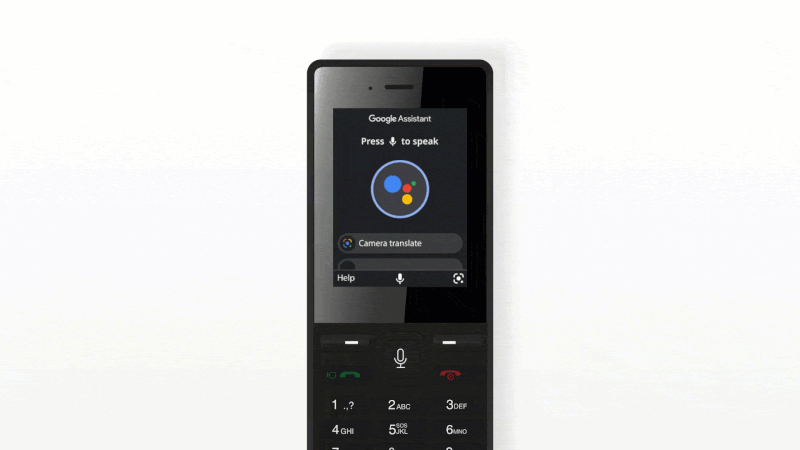 KaiOS is one of the best operating systems for keypad mobile, which run on feature phones providing smart functionalities like a smartphone. It is often used on Nokia handsets as well as devices from Jio. Apart from Google apps, this platform also supports Facebook and WhatsApp and many more.
Google has been closely working with this platform to bring its services so that people who aren't able to buy a smartphone can also experience google features. And now this platform is one of the major source of traffic for google services.
In a post on Google India Blog, the company officially confirmed the features. Google Lens now built right into Google Assistant on KaiOS phones. users can access this feature by long-pressing the centre button with mic icon to launch the Google Assistant and then select the camera icon.
Then, users can use their phone's camera at any text to scan and read it clearly or translate it to several Indian languages.
Here is the list languages that are currenntly supported by google lens right now.
English
Hindi
Bengali
Telugu
Marathi
Tamil
Google will be soon adding two more Indian languages which are below listed
Google already announce that they soon launch an entry level smartphone with jio so are waiting for this update we surely update you if we find aything.