Sony Earbuds WF- 1000X M3 has won 'Earbuds of The Year' at BGRIndia Awards 2020. We at the justechy all ready get to know that sometimes ago and it's finally announced. Sony Earbuds WF- 1000X M3 noise-cancelling wireless earbuds better than Apple AirPods.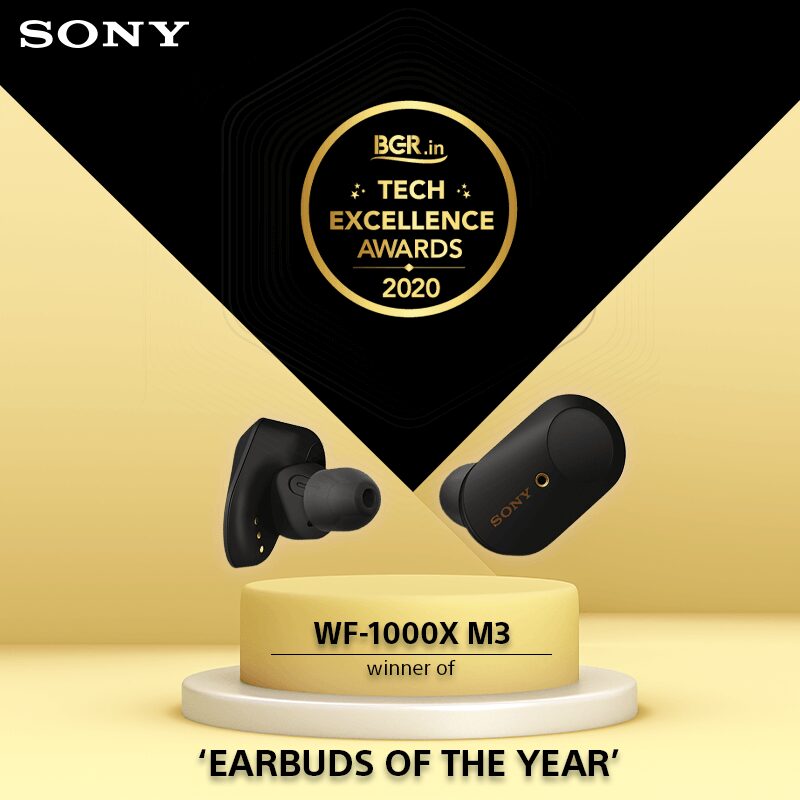 Recently the posted a poll on their twitter handle to vote for best earbuds in 2020 and probably this is the reflextion fo this event.
Its highly expensive earbuds for a country like India. Its cost you 14,999. In this price, you will easily buy a good quality smartphone. You will easily get stunning earbuds in under 5,000.
But that's not make sense best is always best so if you like it go for it.