Today we introduce with 9 SHAREit Indian alternatives for android without any ads. When SHAREit first published. It is used to be the best file sharing app in the play store and soon this app reaches 1billion+ downloads just only in play store. This is huge but the company soon shifted its focus from user experience to collecting money.
Company has begun to introduce ads in every corner of the apps some of the ads are very bad and erotic that you can't open the app when you are with someone else this app also push erotic notification to your phone with dirty images. These ads make the user uncomfortable.
samsung keypad mobiles in india with price in 2020
Millions of people use this app for a long time for instant file sharing. People don't want an Indian alternative for SHAREit if it is still better than Shareit, It is hard to switch to option and learn the way to share. But after Shareit banned in India alongside other 58 apps now we need a better alternative for file sharing.
What you are looking for ?
In this best SHAREit Indian alternatives for Android we pick up apps that are provide best user experience and reviewed by millions of user.
Can send large files via WIFI hotspot without any internet connection.
No Ads or push notification.
1. Files by Google: Best Indian SHAREit Alternative for Android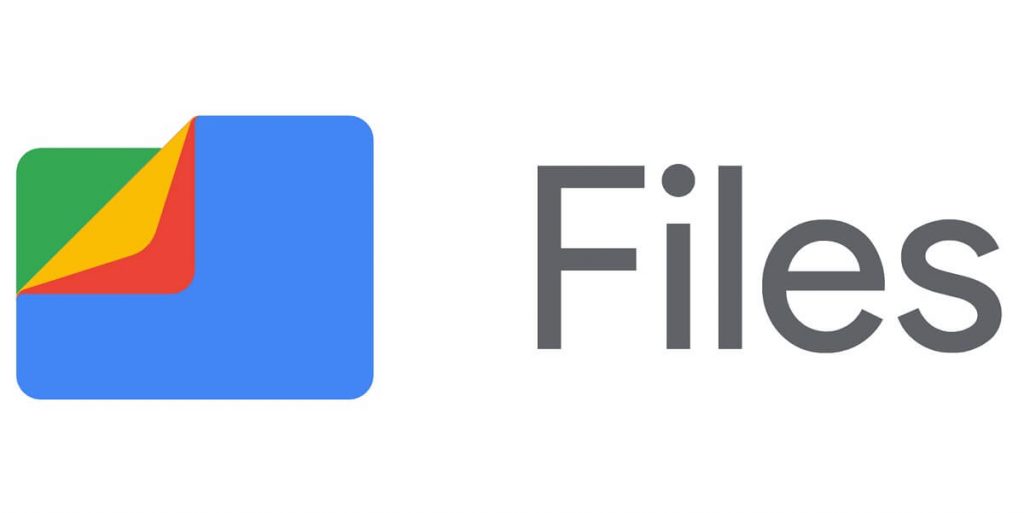 Files by Google is a new storage manager and file sharing app from Google. This app is well known for its file management feature. But with the updates, It will become the best SHAREit Indian alternative for Android that helps share files offline
You can easily share your pictures, videos, documents, or apps with other users who also installed the app. This app doesn't cost any mobile data so you can use it without a network connection. Provide fast transfer speeds up to 125 Mbps.
This app allows you to clean up junk files and unused files and apps, find duplicate files, clear cache, delete junk, and share them easily offline with others. Files by Google is a highly secured offline file sharing app with WPA2 encryption, implementing more secure file transfer. Files by Google takes less than 6MB of storage on your phone. Comes without any malware or bloatware so it doesn't affect your phone's performance.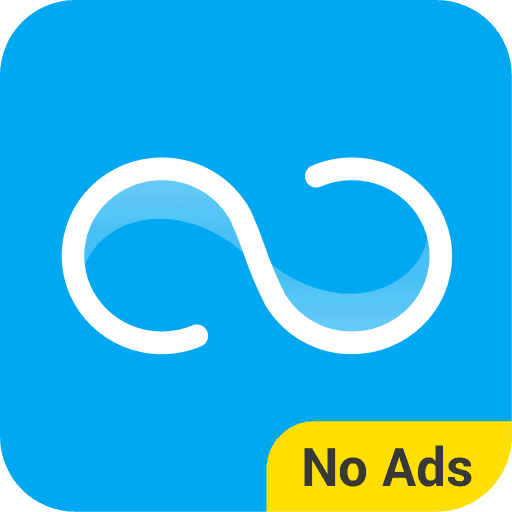 ShareMe is an app that comes from Xiaomi. It is a great alternative for SHAREit that Transfer & shares any kinds of files. But some people don't want to use it as it comes from Xiaomi you simply use files by google.
We add this app to our list as the app not show any ads. This app doesn't consume any mobile data or network connection to share files. ShareMe can share files 200 times faster than Bluetooth. Not only Xiaomi smartphones this app supports All Android devices from any company you can Use the preinstalled version of Mi Drop on Mi Devices or simply download the app from Google Play.
Mi Drop comes with an Intuitive and friendly UI with a simple, clean, and user-friendly transfer file interface. Under the ShareMe app, this app automatically sorts all files into categories(e.g., Music, Apps, Images) so you can easily find files and share them. Sometimes due to an error or bug file transfer got interrupted with ShareMe You can resume transferring without starting over. You can send large files without any limitation. Its other SHAREit Indian alternatives
3. Zapya – Best SHAREit Alternative for Android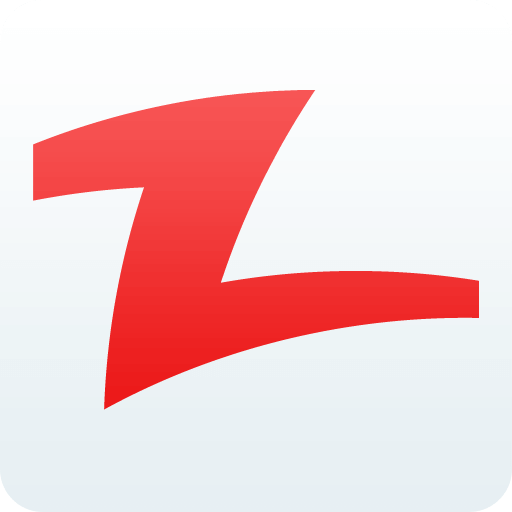 Zappa will help you to transfer files from Android, iPhone, iPad, Windows Phone, Tizen, PC, and Mac computers instantly. Zapya is very user friendly and super easy to use and supports multiple languages so you can configure and use it on your language
Zapya can Share large files between mobile devices with a speed of 5MB/second.you can send 120 pictures in a minute. Zapya cannot use any data to transfer files over a LAN, WAN, or HotSpot.
QR Code Sharing: You can create your own personalized QR Codes to share with your friends and share content through QR codes. Anyone scan the QR to instantly join a group or start transferring. Zapya helps you to share to multiple devices at a single time with up to five devices.
Using Zapya anyone can quickly take backup and transfer files from your old device phone to another one.
4. JioSwitch – Indian SHAREit Alternative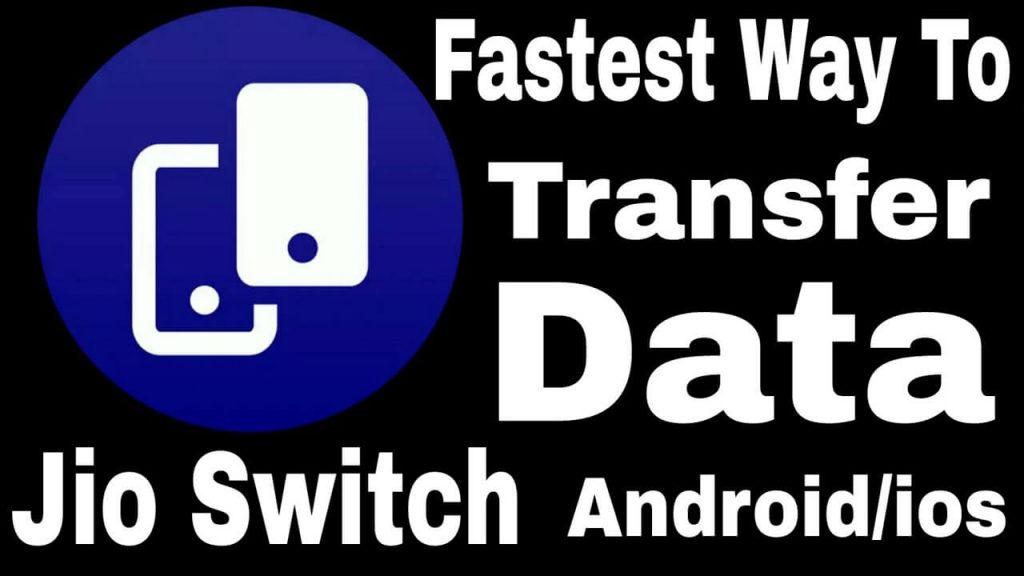 JioSwitch is a non-Chinese alternative to share lets you share files with other devices offline. You can transfer files cross-platform as well. The app has excellent reviews on google play store. One of the reasons for it is that it does not show adds and lets you transfer files at high speed. Share files between Android and iOS smartphones without any limit. Works without internet and save on your data package while you transfer with 100 times faster than Bluetooth.
5. Send Anywhere – non-Chinese alternative to SHAREit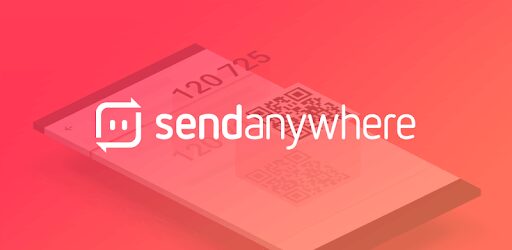 No Bloat, barely any ads. Connects with any smartphones much faster than Shareit's "search and detect". Quickly shares any files, up to more than 200 files in one transmission. It is able to send with and without wifi, just like Shareit, to send it without wifi you need the Desktop app, which everyone who has been complaining about not being able to send was using the browser version.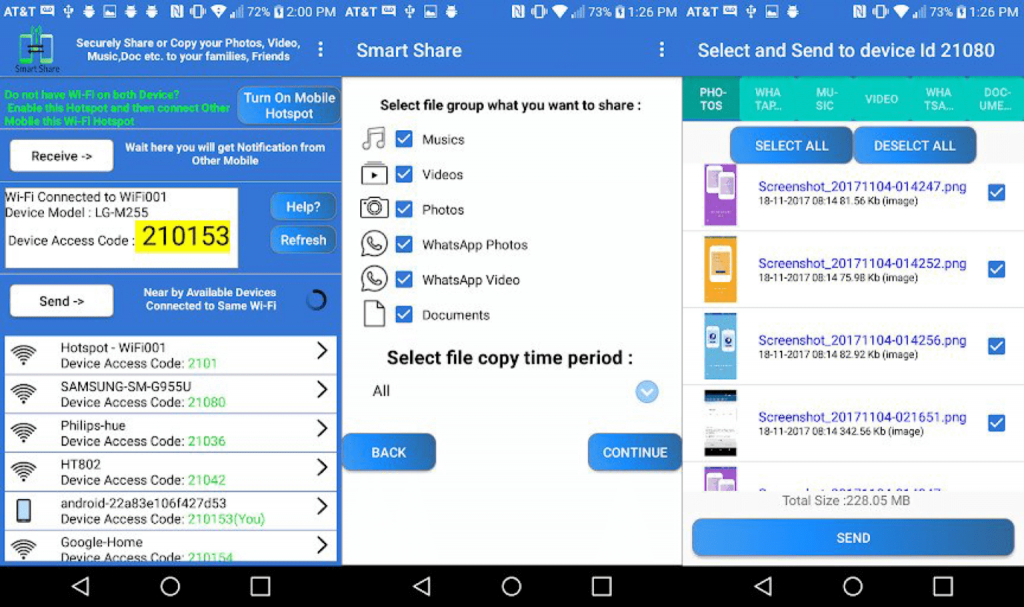 Smart Share is also an Indian file transfer app for android. Now Share your media content Photos, Video, Music, and Document with your families, Friends Within the Same Local Wifi network without consuming any mobile data or Wi-Fi data. With the Smart Share app, you will easily find nearby devices connected to the same Wi-Fi and Send and Receive file. You will surely get Shareit Indian alternatives for android after reading this post.
Securely share your media without Internet or Mobile data plan and send and receive large files never losing the quality of media and this is 100 times faster than normal. Again, don't use your mobile data plan to send and receive photos, video, etc.. If your friends and family nearby reachable 100 feet. This will work any Android devices, You can use the android application anywhere, just enabling you inbuilt Mobile hotspot for sending and receiving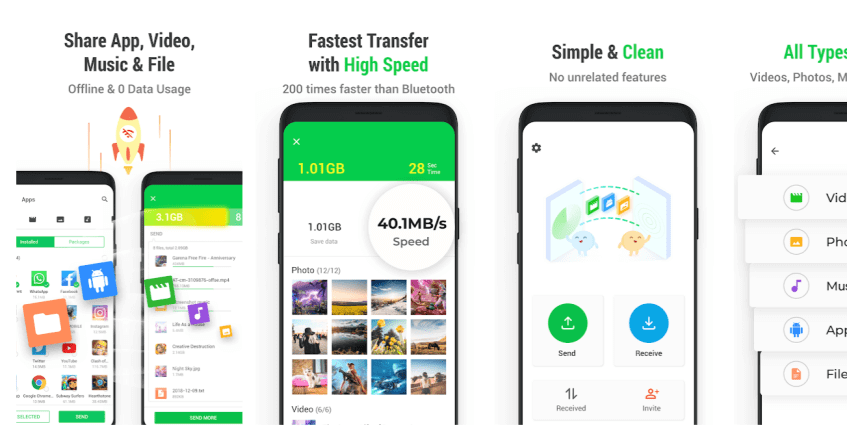 inShare – Share All Apps & File Transfer is shareit alternative non-Chinese app that satisfies all your transfer needs flawlessly. Just choose videos, party photos, music, apps & e-book, pdf files or anything that you want to share it will stably transfer them to your friends at a lightning speed, without the network.
8. SHAREall – Indian alternative for SHAREit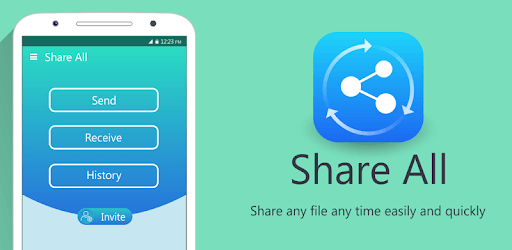 SHAREall is an Indian file transfer app for android which is completely made in India, It is a good option to Chinese apps like SHAREit and Xender. Shareall was designed and developed by a Delhi-based company, This app allows users to share and receive files like videos, images, movies, apps, and many more without using any data. You can easily enable password protection to secure it from malicious activity.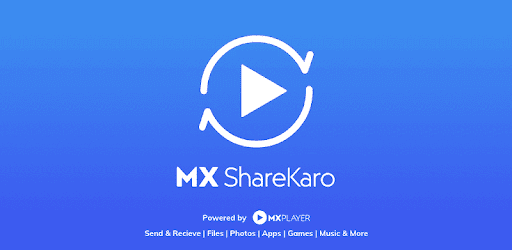 MX ShareKaro File Sharing App enables Quick & Easy File Transfer without Internet Usage.MX ShareKaro Has been designed by MX Media & Entertainment in India is a more reliable and secure sharing app with quick and steady transfer speeds. You can also quickly share Any large files with ShareKaro.You can discover Complete Ad-Free experience while using the app. Share file offline whenever you want without using any mobile data and Instant large file transfers with Flash speed: 200 times faster than Bluetooth transfer, Top WiFi File Transfer Master
Why should you look for SHAREit alternative?
Shareit usually a good app when it comes to sharing files. This app provides excellent transfer speed over any other file sharing app in the market. With a whopping 1 billion+ download in play store. But thing went wrong when SHAREit focuses more on monetization other than file sharing.Shareit uses a lot of junky ads to earn money that's why we recommend SHAREit alternatives for Android and ios. Sending erotic push notification to your phone that can embarrass you.
Other than that when installing that it asks to allow various unnecessary permissions. And we blindly grant them that permission without thinking that why a file-sharing app needs permission to your location or manage your phone calls.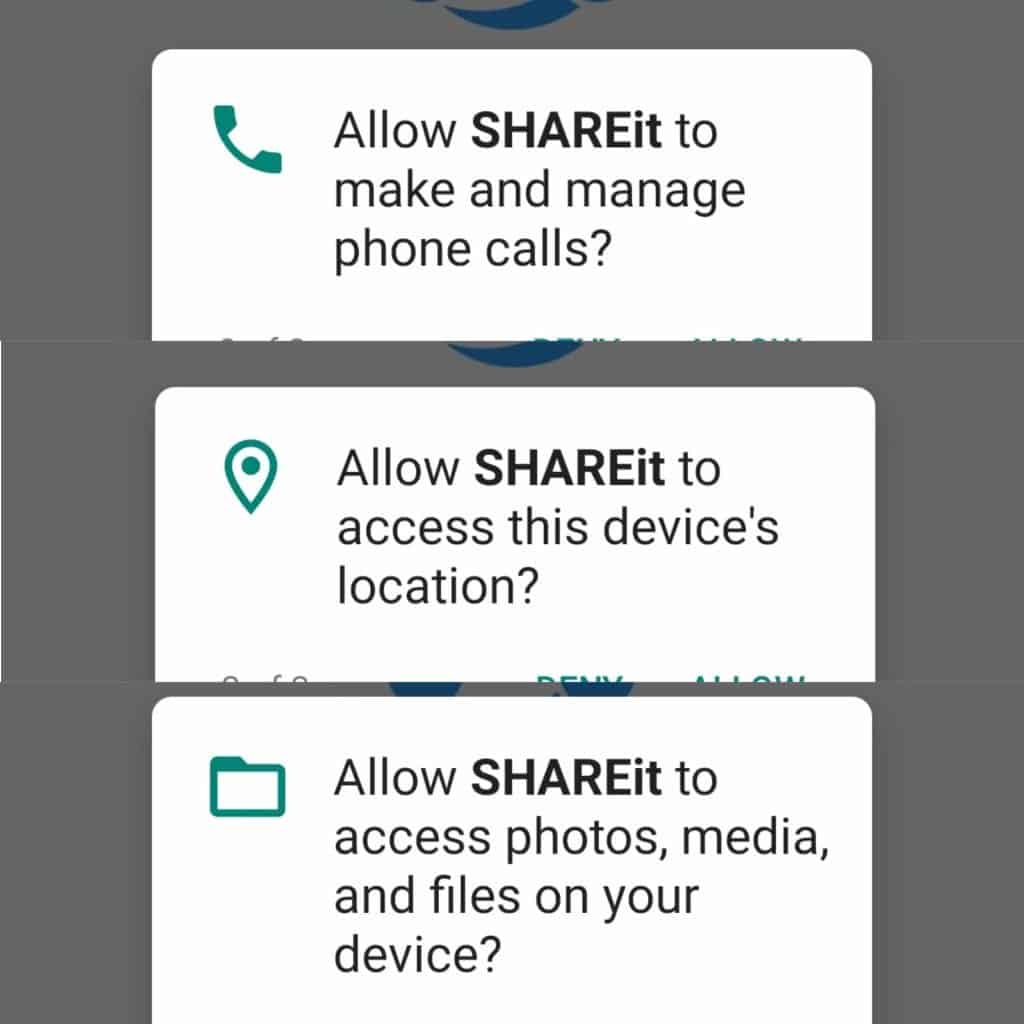 As I already pointed out that the push erotic and bad notification to your phone but after opening the app you can't recognize that is it the file-sharing app or media app like MX Player.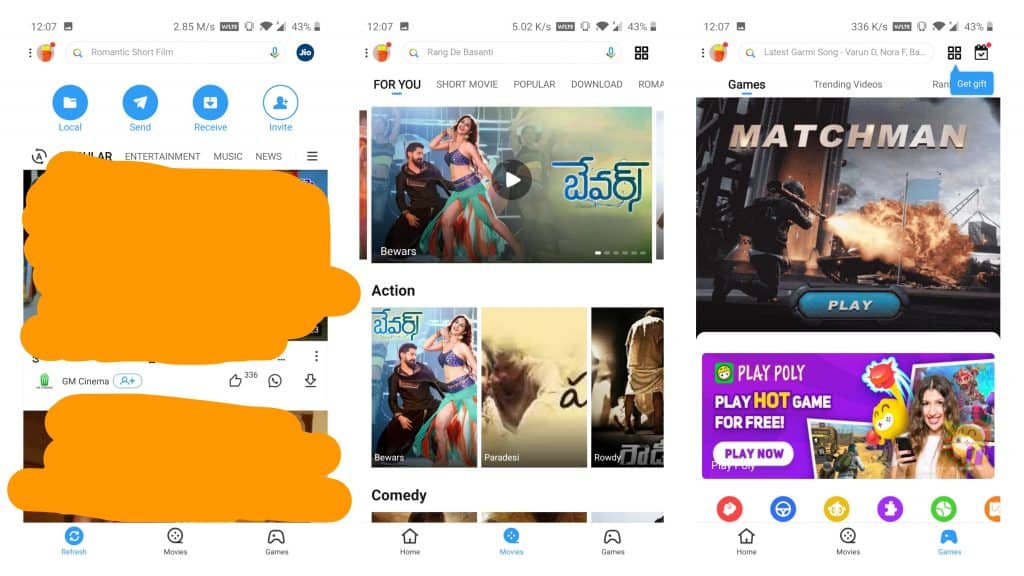 SHAREit is a very popular app to people who aren't familiar with better alternatives apps or don't know data privacy policy. But after 24 Jun when the Indian government ban SHAREit with other 58 apps for breaching user data privacy. Now people look for Indian SHAREit alternatives for Android and ios.
Conclusion
Not only SHAREit but stops use any Chinese apps before they send all your personal data to Chinese servers. And search for better alternatives of SHAREit or other Chinese apps.
Although we add Shareme app which is originated from Xiaomi just for its ad-free experience simple UI and fast file sharing.If you face any issue with this app simply uninstall or ignore it.
If you are in search of SHAREit alternative highly recommend them files by google as it googles official app and also they don't ask for unnecessary permission or show junky ads.
And one more thing, Always remember not to allow any irrelevant permissions to any app or blindly grant them just any popular app or new that asks for unnecessary information. So choose from our best 9 SHAREit Indian alternatives for Android list which suits you