In the past, big companies had a distinct advantage when it came to search engine optimization (SEO). They could afford to hire the best SEO firms and pay for the most effective link-building strategies. However, things have changed in recent years. Small businesses can now compete with larger companies when it comes to SEO, thanks to the rise of affordable SEO services, specially a seo service provider company in bangladesh and the increased accessibility of powerful SEO tools.
Does SEO Work for Small Business?
As a small business owner, you may be wondering if investing in SEO is worth it. After all, SEO can be expensive and time-consuming. But the truth is, SEO can be a very effective way to reach new customers and grow your business. Here's why:
1. People Are Searching For Businesses Like Yours
Every day, people use search engines like Google to find businesses like yours. In fact, 97% of consumers use the internet to find local businesses.2 If you're not appearing in search results, you're missing out on potential customers
2. Seo Can Help You Reach New Customers
SEO can help you reach new customers who are looking for businesses like yours. By appearing in search results, you can attract people who are already interested in what you have to offer.
3. Seo Can Help You Grow Your Business
SEO can be a powerful tool for growing your business. Studies have shown that businesses that invest in SEO see an average of 3-5x more traffic than businesses that don't
So if you're thinking about whether or not SEO can help your small business, the answer is a resounding "yes!" Investing in SEO can help you reach new customers, grow your business, and achieve long-term success.
Can Small Businesses Beat Big Companies With SEO?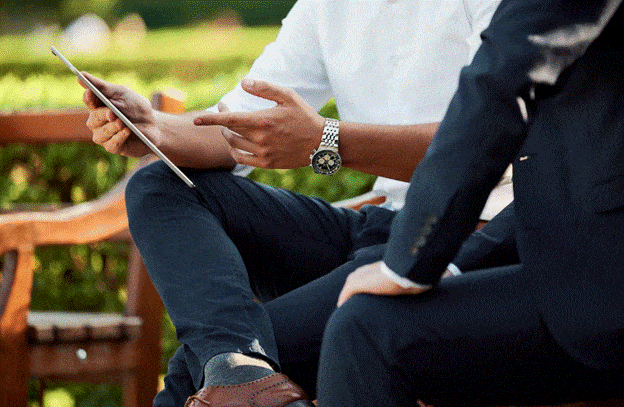 If you're a small business owner, there's no reason to feel intimidated by big companies' SEO advantages. With the right approach, you can definitely beat them at their own game. Here are a few tips on how to do just that:
1. Invest In Quality Content
One of the most important aspects of SEO is content. High-quality, keyword-rich content is essential for getting good rankings in search engines. It's also what will keep visitors coming back to your site.
Don't try to shortcut the process by buying cheap articles from content mills. These articles are often low quality and won't do much to help your SEO efforts. Instead, invest in quality content that will both help your website rank well and provide value for your visitors.
2. Build Links Strategically
Link building is another important part of SEO. The more high-quality links you have pointing to your site, the higher your rankings will be. However, it's important to build links strategically.
Don't just go for quantity over quality. A few high-quality links are worth far more than a thousand low-quality ones. And, avoid link schemes that could get you penalized by Google. Instead, focus on building relationships and earning links through great content and valuable resources.
Also read: How does Link Affect SEO?
3. Optimize Your Site For Mobile
Another important SEO consideration is mobile optimization. With more and more people using smartphones and tablets to access the internet, it's essential to make sure your site is optimized for these devices.
If your site isn't mobile-friendly, you're likely to lose a lot of traffic. Not to mention, Google is now using mobile-friendliness as a ranking factor, so you could be missing out on valuable search engine real estate if your site isn't optimized for mobile.
4. Use Local Seo Techniques
If you're a small business that relies on local customers, it's important to make use of local SEO techniques. This includes things like claiming your Google My Business listing and ensuring your NAP (name, address, and phone number) is consistent across the web.
By optimizing for local search, you can make it easier for potential customers in your area to find your business. And, you can also get a leg up on bigger companies that don't focus as much on local SEO.
5. Monitor Your Progress
Finally, it's important to keep an eye on your SEO progress and adjust your strategies as needed. There's no one-size-fits-all approach to SEO, so what works for one business might not work for another.
The best way to monitor your progress is to use Google Analytics. This free tool can help you track your website's traffic and see where your visitors are coming from. You can also use it to track your conversion rates and other important metrics.
By monitoring your progress and making changes as needed, you can ensure that your SEO efforts are always on the right track.
SEO is a complex and ever-changing field. But, by following these tips, you can give your small business the edge it needs to compete with even the biggest companies. So, don't be afraid to take on the big guys – with a little SEO know-how, you can definitely come out on top.
Do you have any other tips on how small businesses can beat big companies with SEO? Share them in the comments below!