One of our mate got a advance security patch update in his POCO C3 before google release it.
Maybe they got a patch for January early because brands do get early. Some people say that They use old security patch and show us new! So this time they typed it wrong!.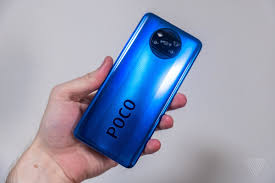 But one thing we already know that Samsung has also done it multiple times and beats Google as well.
How can poco release January 2021 Security Patch even if Google didnt release it🤣🤣🤣Received it today in my POCO C3 @utsavtechie @madhavbanka_ @IndiaPOCO @IndiCoder18 @Gadgetsdata @thatrandomgeekk @naman_nan 🤣🤣🤣 pic.twitter.com/iXiY0t3jP6

— Sarthak Roy (@sarthak2002) December 25, 2020